Choose CIRCA for Your Next Event!
We make it easy to plan and execute your large party or private dining event.
Our goal is to exceed expectations for you and your guests.
We've been in the Metro DC & Northern Virginia markets for over a decade and have built our trust organically with consistent quality. Below you will find information about our locations and availability for large parties and private dining services. We look forward to hosting your event.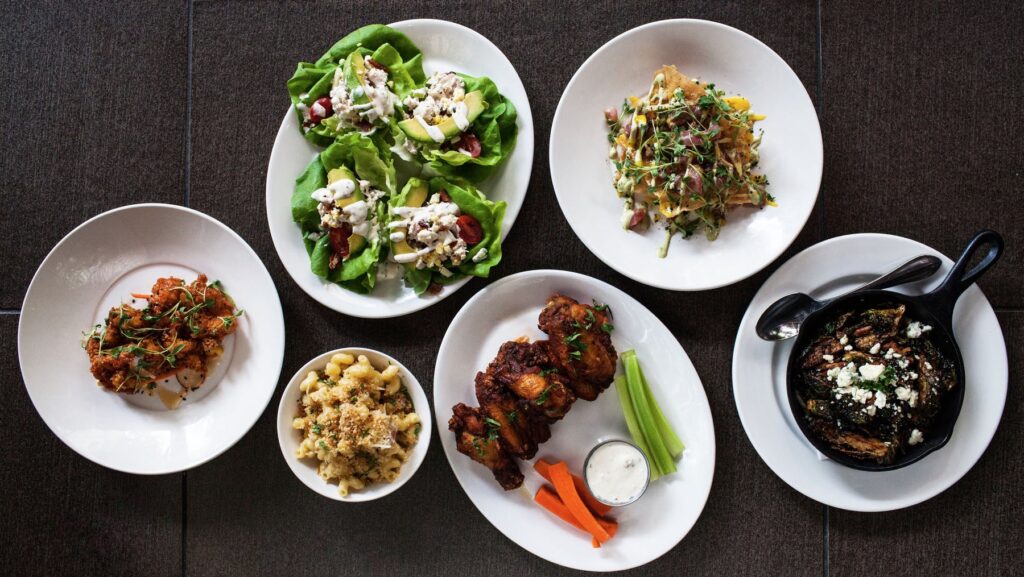 4 Locations
Find the perfect venue for your event!
Private Room

Perfect for those that want to be isolated from the rest of the restaruant

Cocktail Party

Perfect for those looking to have a bit of fun, at the bar with friends/coworkers..

Banquet Menus

Perfect for those who need a full banquet menu.

Outdoor Dining

Perfect for those who prefer outside seating.

A/V Capablity

perfect for those who need to present.
CIRCA at Chinatown is conveniently located right next to the Capital One Arena just off the Chinatown Metro stop at the corner of 7th and H St., a mere two blocks from the Walter E. Washington Convention Center. CIRCA at Chinatown is the perfect spot to host a pre-post game event or host a candlelit dinner for your team after a convention!
Main Dining Area
The main dining area is available for buyouts and events over 60-100 guests to allow comfortable seating. CIRCA at Chinatown is well equipped with a variety of set banquet style menus in all price points.
Semi-private Table
A cozier semi-private table sits tucked away from the main dining area but still captures the action of the restaurant and seats up to 12 guests comfortably with a television at the head of the table. The perfect spot for a large group to watch a big game!
Can It Be Private?
Semi-private
Dragon Bar
On the first floor, is a stunning long granite "Dragon Bar" with the capacity to handle up to 125 people for happy hour events and cocktail parties. We offer a variety of different food options, from large patters to buffet style service. Photos of the Dragon Bar.
Main Bar
On the second level sits the main CIRCA Bar and the main dining room. This upstairs bar is a slightly smaller and more comfortable (swanky) area with a capacity of approximately 40-50 guests for a cocktail event or gathering.
Private Dining Room
For larger seated dinners, the Private Dining Room, which is encased in glass, seats up to 34 guests and is equipped with a television. This beautiful fully private room is perfect for any function!